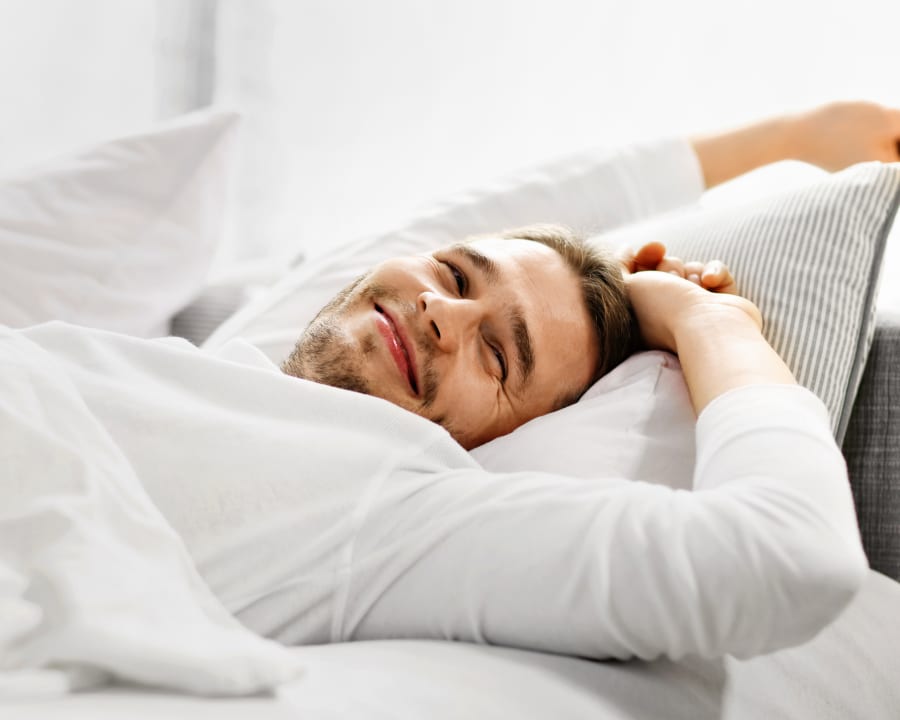 Sleep-Related Dental Problems
Sleep disorders and dental health are related in many ways.
Sleep apnea and other sleep-related disorders such as excessive snoring, bruxism (a term for grinding your teeth in your sleep), and acid reflux may be caused by a number of issues related to your airway while you sleep.
A sleep care appliance can help alleviate your symptoms and improve the quality of your sleep by adjusting the position of your jaw and allowing for better airflow. 
If you're struggling with a sleep disorder, speak to one of our 100 Mile House dentists to see if a sleep care appliance may be the right solution for you.