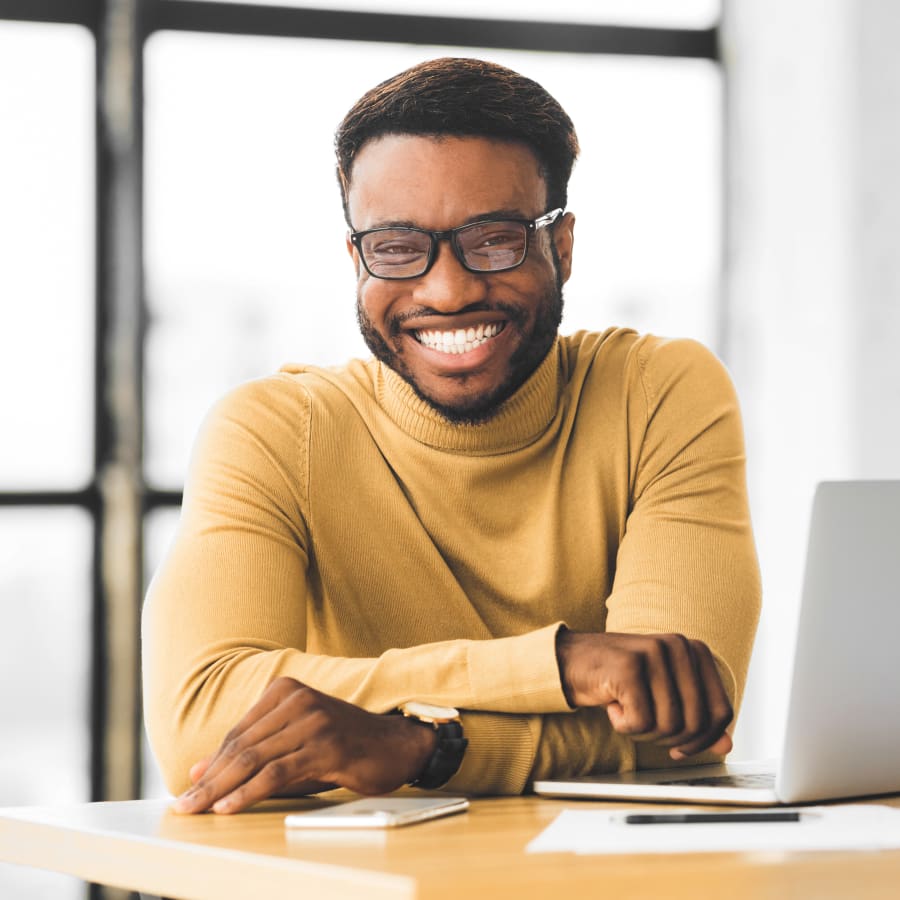 An Alternative to Braces
Despite what some people may think, orthodontic treatments aren't only for teenagers.
Many adults make the decision to correct misalignment issues that may have been unaddressed when they were younger.
If your teeth and gums are healthy, you may be eligible to start the process of straightening your smile with Invisalign today. 
The Smile You Want – Minus Disruptions
The orthodontic treatment process can be a bit intimidating to consider at any time when you are a busy adult. Invisalign has been designed with the needs of busy adults who need their teeth straightened in mind.
The casual observer may not even be able to notice Invisalign clear aligners in your mouth because of their transparent plastic design. Invisalign is removable and can often fit into your daily routine without disruption.
Unlike traditional braces, clear aligners don't require adjustments. You may only need to see your dentist for checkup appointments as your treatment continues. 
Get Started today