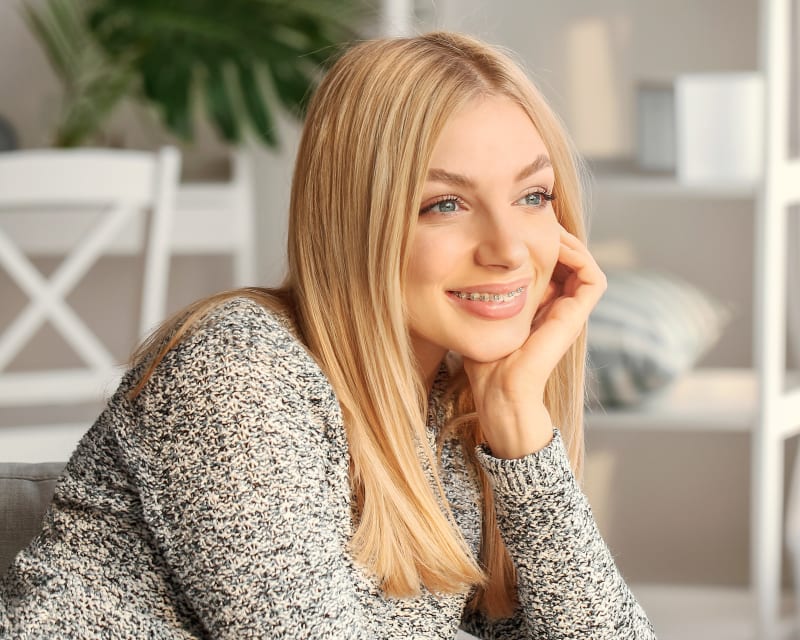 Orthodontic Treatment for Patients 100 Mile House and the South Cariboo region.
Orthodontic treatment aims to straighten your smile to help improve your confidence and promote better oral health. 
Whether through braces or Invisalign, orthodontic treatment works by putting gentle pressure on your teeth to move them into the desired positions. 
Besides improved confidence, a straighter smile can make it easier to keep your teeth clean and prevent gum disease, reduce the risk of tooth damage, and enhance your digestive health by making chewing more efficient. 
Are you interested in straightening your smile, but aren't sure where to start? Contact Valley Dental today for an orthodontic assessment so that we can determine your treatment needs and whether Invisalign is the right treatment option for your smile. 
What orthodontic treatment options do I have available to me?
Our team of dentists at Valley Dental are able to treat a number of common misalignments in our patients with early intervention and Invisalign clear aligners.
Some more severe misalignments and oral health issues many require more advice clear aligner treatments or other orthodontic treatments altogether such as traditional braces. 
For more complex cases that require expertise in orthodontics, we refer our patients to a trusted Certified Orthodontic Specialist working in the 100 Mile House area or within B.C. to help ensure that our patients are getting the care they need, even when we aren't able to provide it.